Instant Pot is a very safe pressure cooker with 10 proven safety mechanisms. Don't worry. It is not going to explode on you anytime soon. 🙂 Most accidents happen due to user error and can be easily avoided. We have compiled a list of safety tips to further minimize the chance of an accident.
7 Instant Pot Safety Tips
---
#1 Don't Leave Me Alone
Hey, it's me. Your Instant Pot. Some of you put Tattoo stickers all over me. Some of you even gave me a name. Please don't leave me home alone when I am going up to pressure. 🙁
It is not advisable to leave your house when your Instant Pot is cooking. If you must leave it alone, make sure it has gotten up to pressure and absolutely no steam is coming out anywhere.

---
#2 No KFCing with the Instant Pot

Don't attempt to pressure fry in the Instant Pot or any other pressure cookers.
KFC uses a commercial pressure fryer (modern ones operate at 5 PSI) specially made to fry chickens. Instant Pot (10.5 – 11.6 PSI) is specially made to make our lives easier.
We developed a workaround – Crispy Pressure Cooker Chicken with Homemade Chicken Gravy Recipe.
---
#3 I am Just Like You!
We need 8 glasses of water per day. The Instant Pot needs minimum 1 1/2 cup of liquid (Instant Pot Official Number) 1 cup of liquid to get to and maintain pressure. The liquid can be a combination of meat juice, vinegar, water, chicken stock…etc
---
#4 You Fill Me Up & I will Throw Up
I don't like eating too much grain. Do not fill me up (the inner pot) more than half way with rice, congee, one pot pasta, oats, cornmeal, and beans, or I might spit them back out to you.
The Max Line printed on Instant Pot's Inner Pot is not intended for Pressure Cooking.
For Pressure Cooking: maximum 2/3 full
For Pressure Cooking Food that Expands During Cooking (such as grains, beans, and dried vegetables): maximum 1/2 full
---
#5 I am no Facial Steamer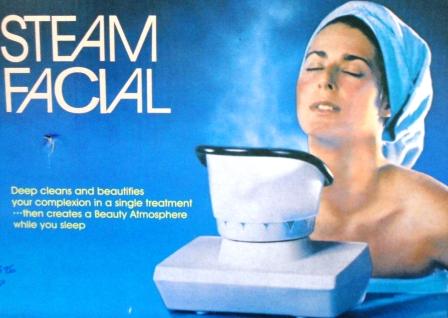 Trust me! You will not get a deep cleaning with a single dose of pressure cooker steam.
Always tilt the lid away from yourself when opening. Wear Waterproof Heat Resistant Silicone Gloves especially when you are doing a Quick Release.
Save the Instant Pot Silicone Mitt for Sesame Street Elmo's impersonation.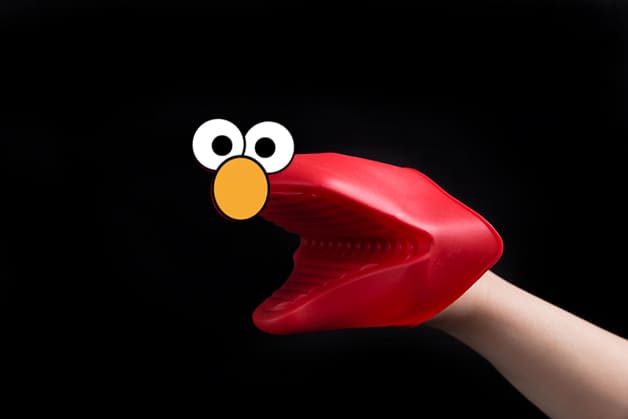 ---
#6 Never Use the Force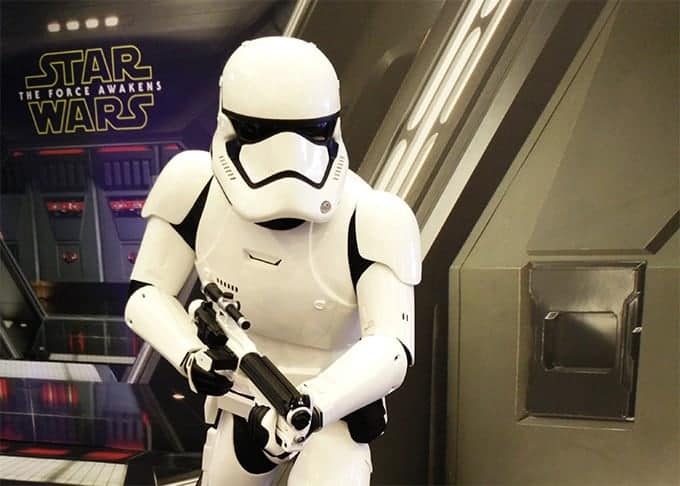 Unless you want to feel like getting struck by a light saber in the face, under ZERO circumstances should you try to force open the Instant Pot Pressure Cooker's lid.
---
#7 Wash Me Up & Check Me Out

If you want to be Ultra Safe, wash the lid, clean the anti-block shield, and the inner pot after every use. Make sure the gasket (silicone sealing ring) is in good shape and no food residue is stuck inside the anti-block shield before every use.
The Silicone Sealing Ring typically needs to be replaced every 18-24 months. It is always a good idea to keep an extra one around.
Avoid buying sealing ring from third party as it is an integral part of the Instant Pot safety features. Direct Quote from InstantPot: "There may be serious safety concerns associated with using an untested sealing ring on Instant Pot products."
Straight from the Instant Pot Pressure Cooker Manual:
Prior to each use, inspect to make sure the sealing ring is well seated in the sealing ring rack and the anti-block shield is mounted properly on the steam release pipe. A properly seated sealing ring can be shifted, with a bit of effort, clockwise or anti-clockwise inside the sealing ring rack.
Never pull the sealing ring by force, as the pulling may cause deformation and affect its function in sealing the pressure.
A sealing ring with cracks, cuts or other damages should not be used.
---
Avoid these mistakes will save you some stress & frustrations in using your Instant Pot Electric Pressure Cooker! 🙂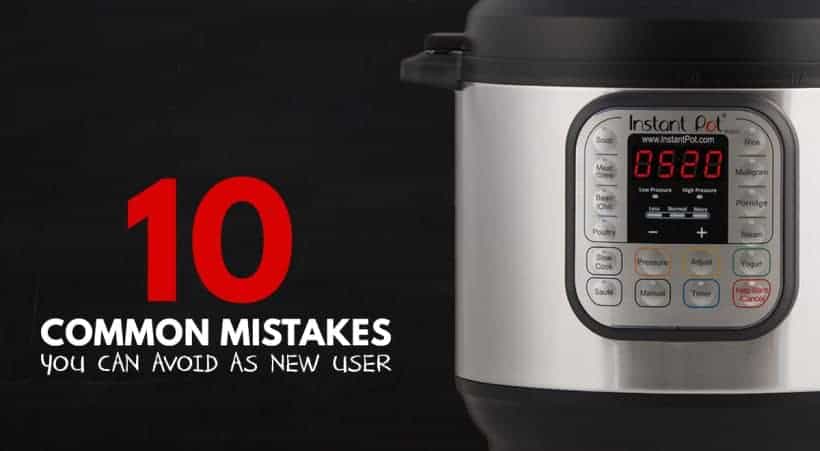 I hope you had as much fun reading as I did writing this post 🙂 – Jacky
Some Useful Tips & Resources
All Our Pressure Cooker Recipes
*Disclosure: We are an Amazon Influencer/Amazon Associate. This means that if you decide to purchase items or services on Amazon through our links on Pressure Cook Recipes to Amazon, Amazon will send a small commission to us at no additional costs to you. Thank you!